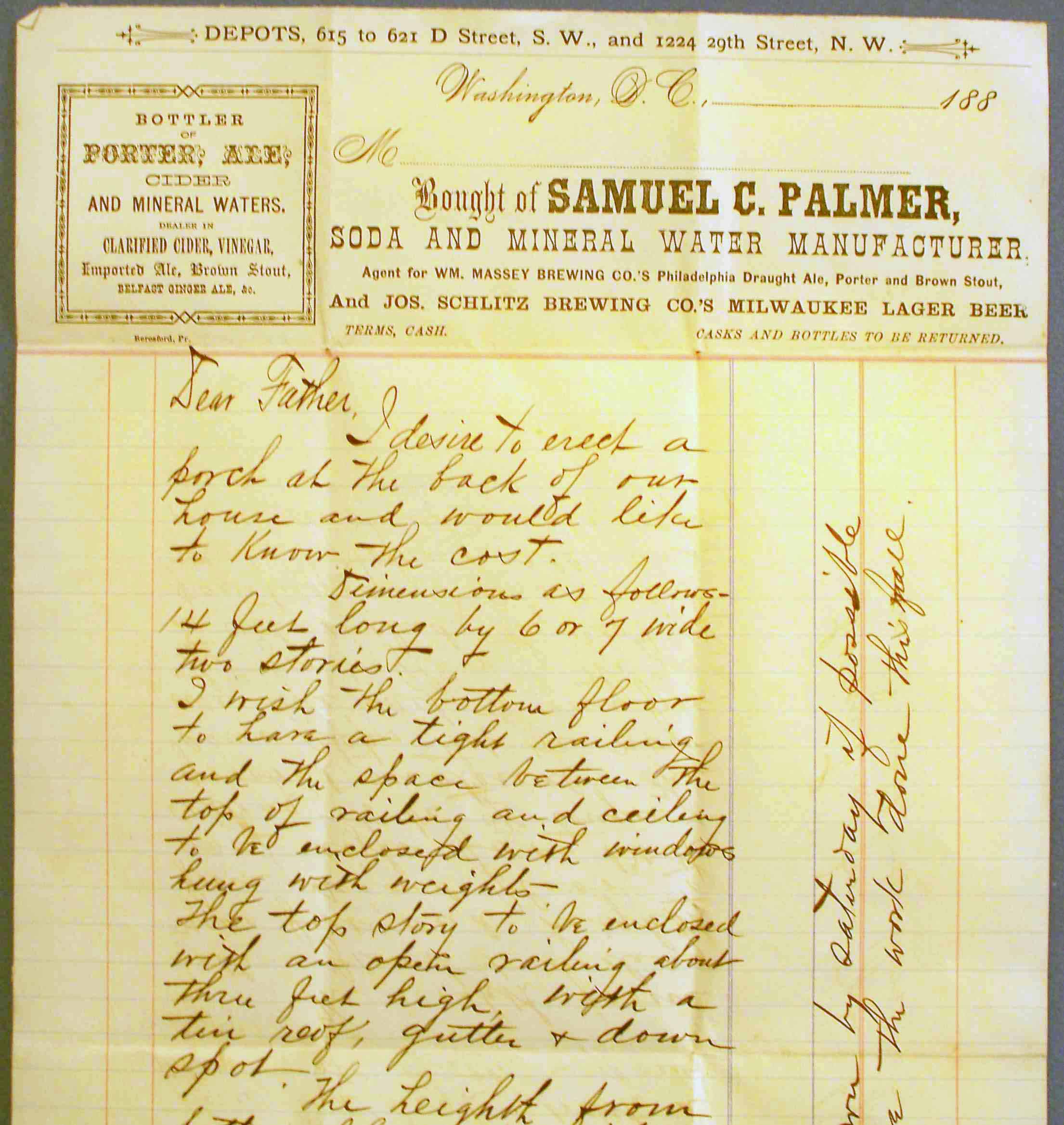 This is a letter written on a printed receipt. The letterhead says:
letterhead: DEPOTS, 615 to 621 D Street, S.W., and 1224 29th Street, N.W. / Washington, D.C. ____ 188 / Bought of SAMUEL C. PALMER, / SODA AND MINERAL WATER MANUFACTURER / Agent for WM. MASSEY BREWING CO.'S Philadelphia Draught Ale, Porter and Brown Stout, / And JOS. SCHLITZ BREWING CO.'S MILWAUKEE LAGER BEER / TERMS, CASH. CASKS AND BOTTLES TO BE RETURNED
(in square on left): BOTTLER / OF / PORTER, ALE, CIDER, AND MINERAL WATERS, / DEALER IN / CLARIFIED CIDER, VINEGAR, / Imported Ale, Brown Stout, / BELFAST GINGER ALE

The letter is from a son to a Father, asking for an estimate to build a porch. I beleive it was written by Samuel Palmer to his father, because of the letterhead, and because it was signed "yours, Sam". Also, the 1850 Census lists Palmer's father's occupation as "Merchant & Carpenter".