Goolrick's


Company Names, addresses, dates:
&nbsp W. B. Goolrick, Fredericksburg VA
&nbsp Goolrick's Pharmacy, 901 Caroline St., Fredericksburg VA

Notes:
The following information was taken from a web site (goolricks.com/historyhindex.html), which is no longer available:
William Barber Goolrick (1847-1909) fought in the civil war, then returned to Fredericksbugr and founded Goolrick's Pharmacy in 1869. In the late 1890s the store was moved from it's original location to 901 Caroline Street, where it is still in operation today.
(more information will be added when I get around to researching this druggist)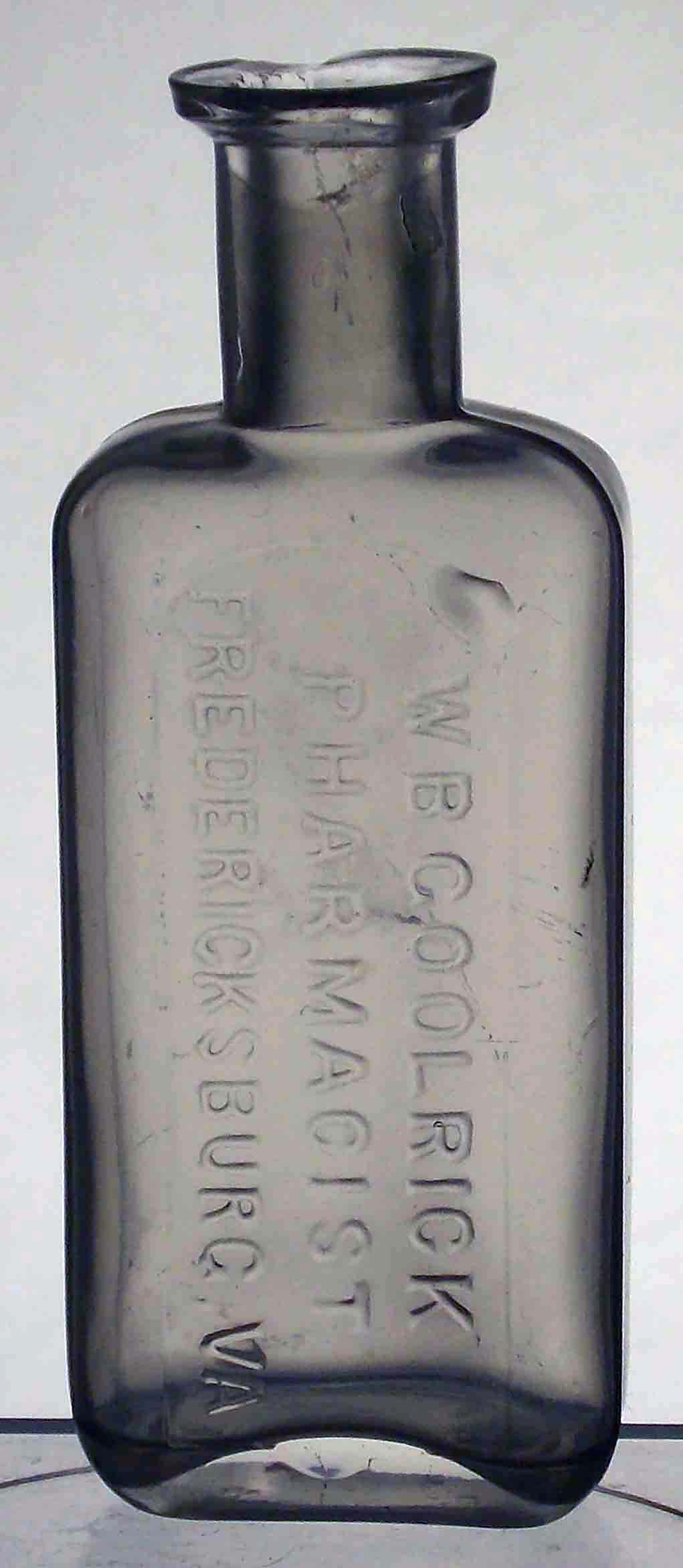 Clear, 4.4" bottle embossed:
vertial: W.B. GOOLRICK / PHARMACIST / FREDERICKSBURG, VA.
base: W T & CO / B / U S A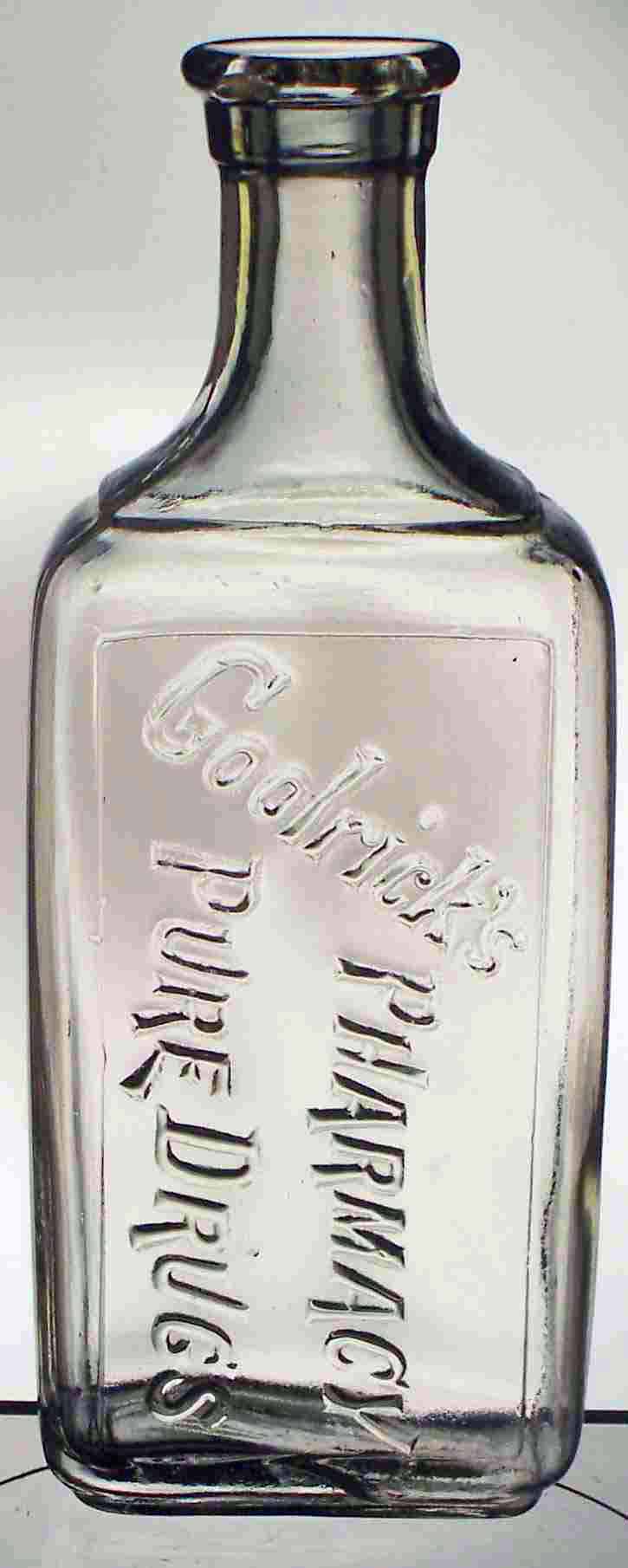 This is a clear, 5.7" tall bottle embossed:
slanted: Goolrick's
vertial: PHARMACY / PURE DRUGS
base: PAT. (can't read the rest)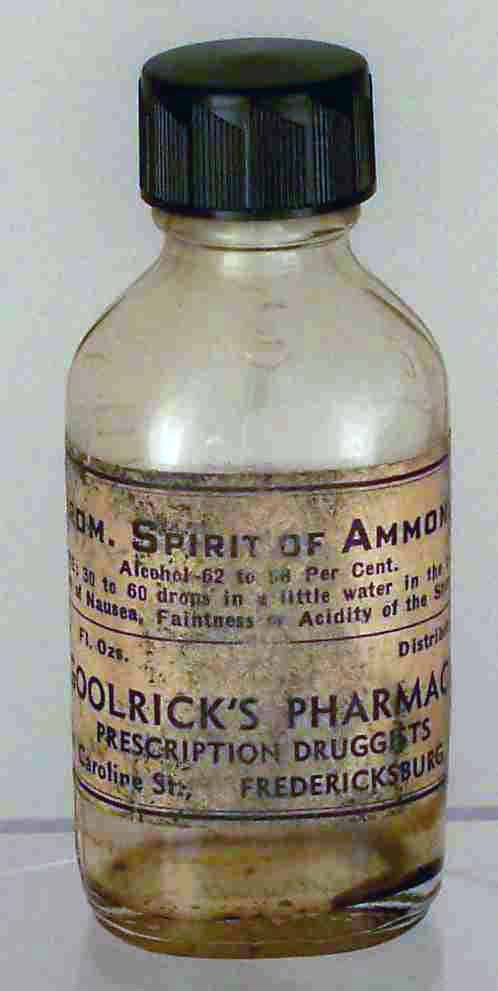 This is a clear 3.2" machine-made screw-top bottle with a label:
label: AROM. SPIRIT OF AMMONIA / Alcohol 62 to 68 Per Cent. / ... GOOLRICK's PHARMACY / PRESCRIPTION DRUGGISTS / 901 Caroline St., FREDERICKSBURG, VA.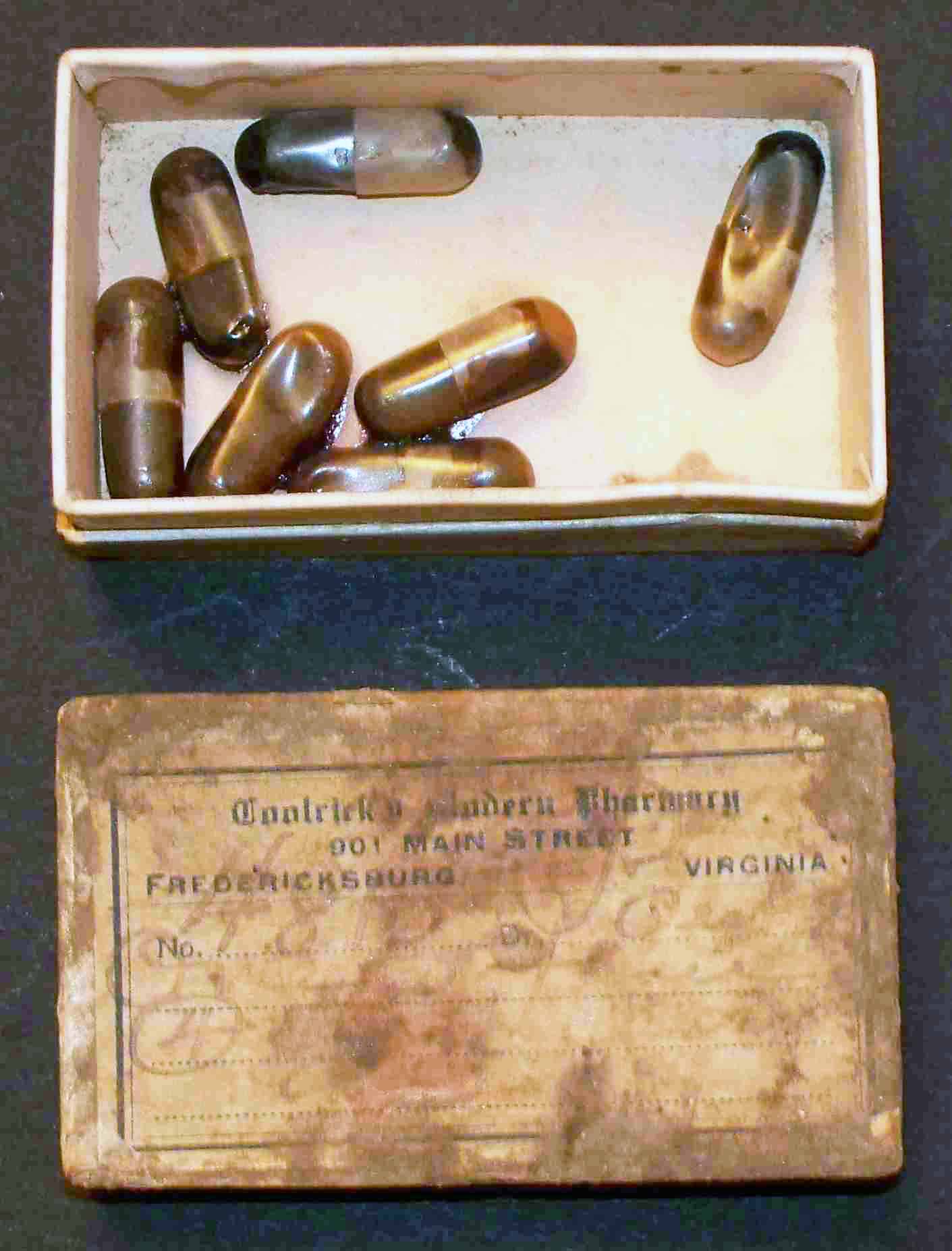 This is a cardboard box with the original pills still in it. The top of the box is marked:
Goolrick's Modern Pharmacy / 901 MAIN STREET / FREDERICKSBURG, VIRGINIA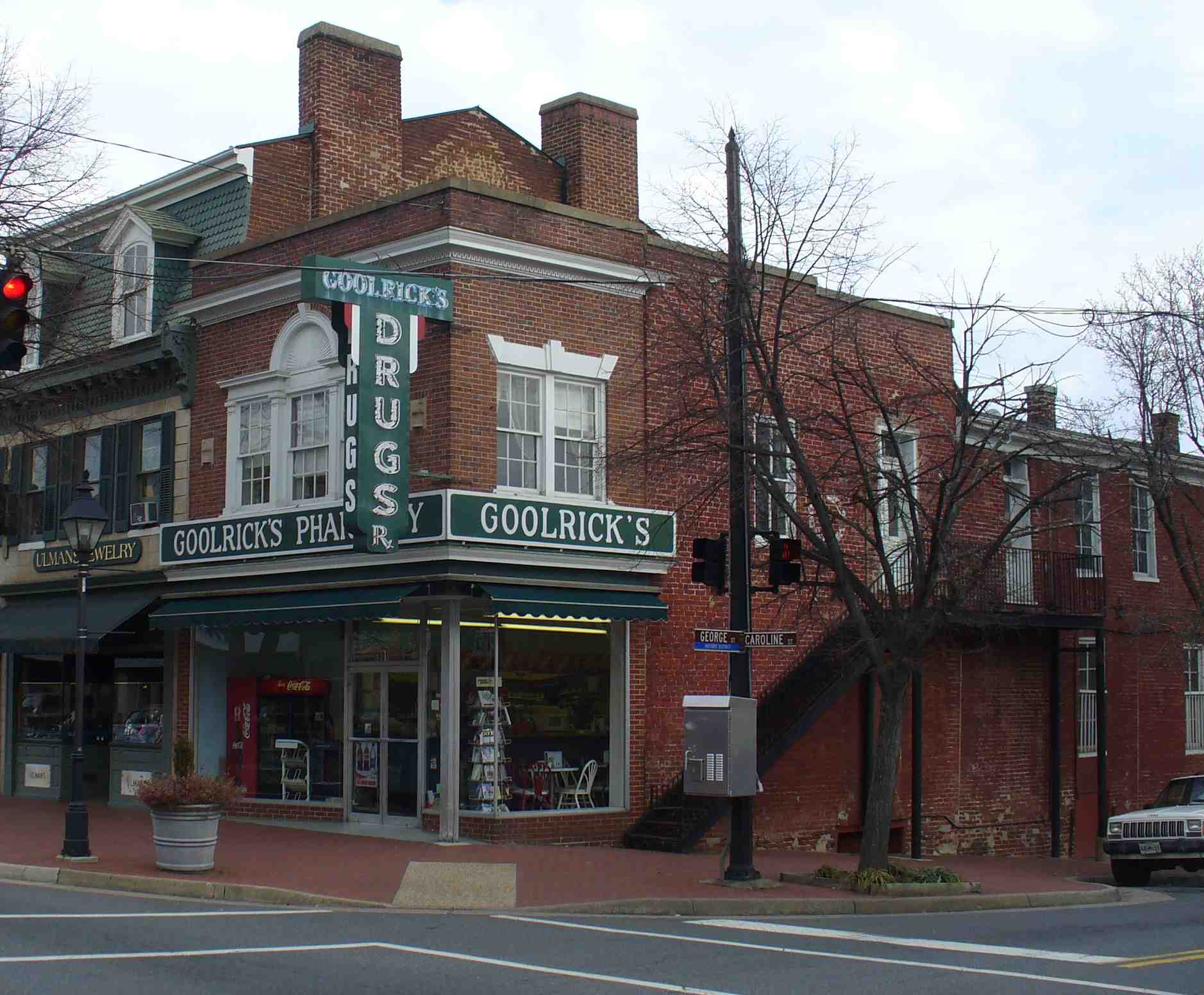 This is a photo of the drugstore taken February 2009. It's still in operation today.



Back to my drugtstore bottle home page.
---
This page last updated on April 28, 2013.