Hagan, John L.


Company Names, addresses, dates:
&nbsp John L. Hagan's Pharmacy, Danville VA
&nbsp Central Pharmacy, 260 Jefferson Street, Danville VA 1

Notes:
John L. Hagan's "Central Pharmacy" was listed at 260 Jefferson Street in a 1902 directory1.
The bottle below does not say "Danville" on it , but I beleive it to be a Danville bottle based on that directory listing.

Bottles: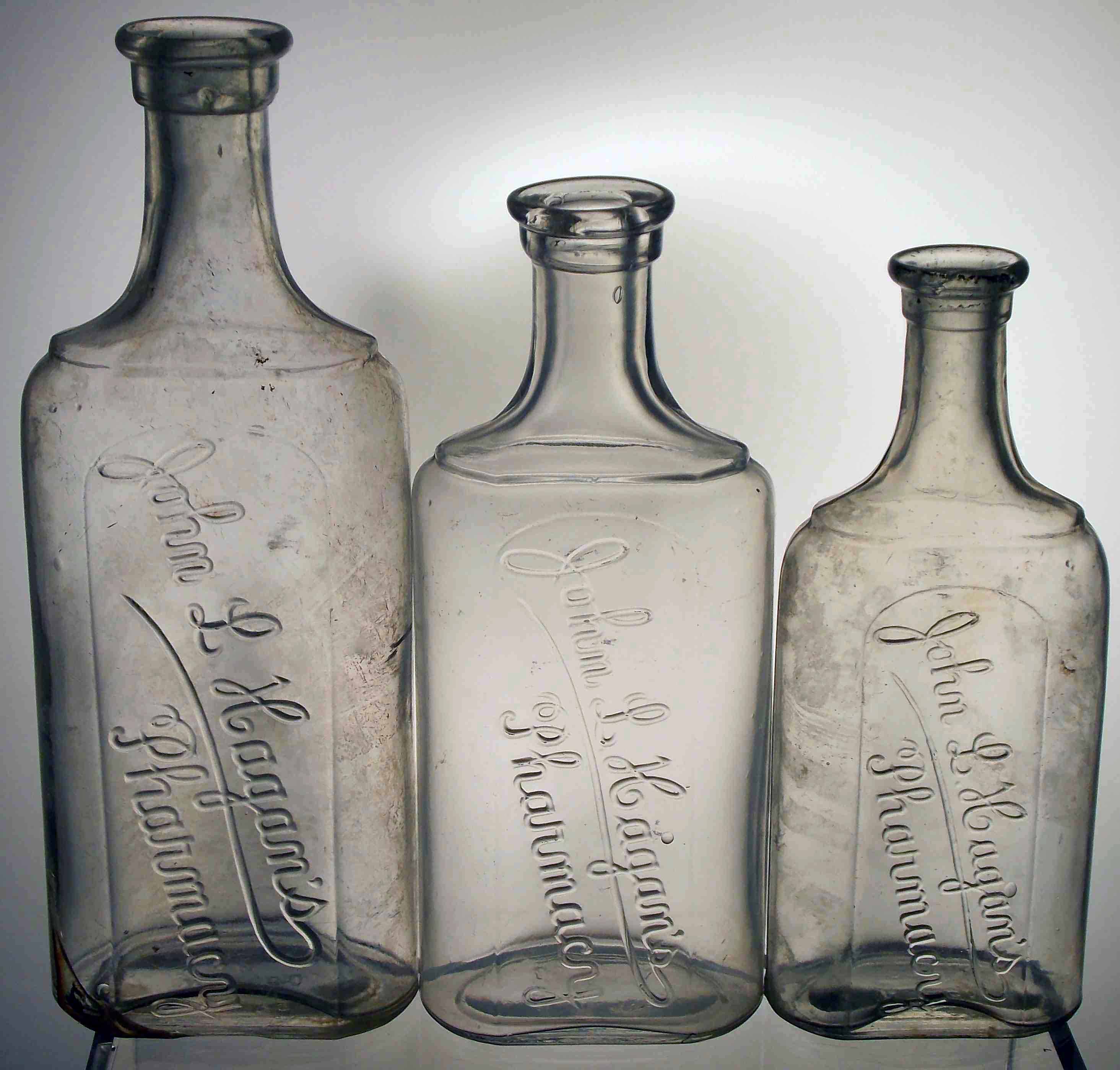 (enlarge)
Clear 6.4" bottle embossed:
vertical in script: John L. Hagan's / Pharmacy
base: W T CO / B / USA




1 Early Danville Drugstores on rdricketts blog.





Back to my drugtstore bottle home page.
---
This page last updated on May 21, 2010.