Eisenbeiss & Seitz


Company Names, addresses, dates1:
&nbsp Eisenbeiss & Seitz, 247 & 49 Pa Ave, Washington DC (1866)2
&nbsp Julius Eisenbeiss, Cor 3rd west and H north, Washington DC (1867) [Saloon]
&nbsp Julius Eisenbeiss, Cor 301 H Street NW, Washington DC (1877-1888) [Saloon]
&nbsp Julius Eisenbeiss, 1101 8th Street SE, Washington DC (1889-1890) [Brewer]
&nbsp Julius Eisenbeiss, 207 7th Street SW, Washington DC (1892-1893) [Brewer]

Notes:
A Tax record for the May of 1866 listed Eisenbeiss & Seitz as brewers at 247 & 49 PA Avenue, with 6 barrels of beer/weiss brewed, and 6 barrels sold. For that they paid $6 tax. 2
The Washington DC city directories listed Julius Eisenbess under "Saloons & Restaurants" for the years 1867,1877-1888, and under "Brewers" for the years 1889-90, 1892-93. I'm not certain if he's the same Eisenbeiss as the one imprinted on the bottle below, but he had the same last name and seemed to be in the beer business.


Bottles: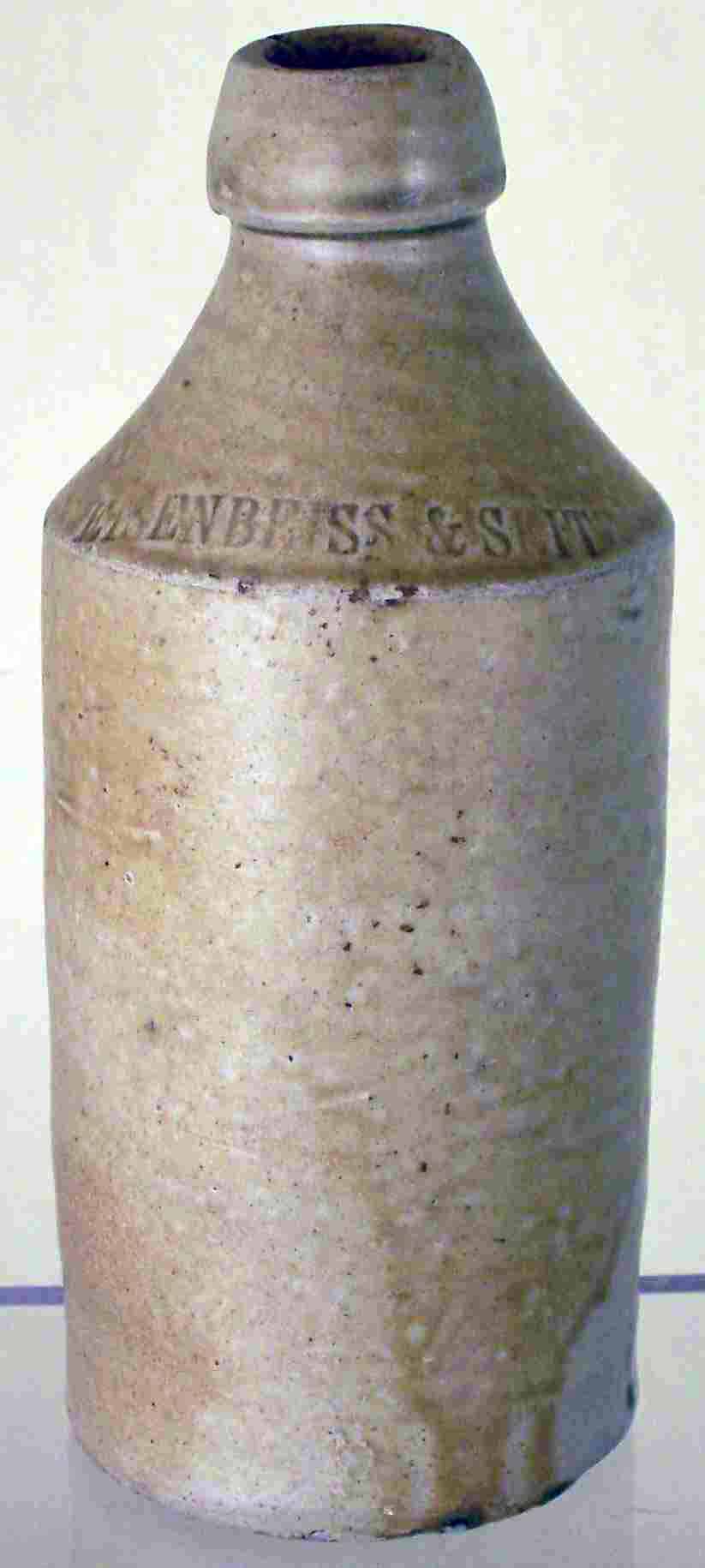 (zoom)
This is a 7" brown stoneware blob-top bottle imprinted:
shoulder: EISENBEISS & SEITZ




1 Boyd's Directory for the District of Columbia (various years)
2 Tax record from the year 1866, found on ancestry.com






Back to my bottle home page.
---
This page last updated on October 7, 2011.